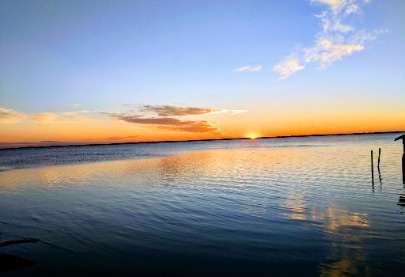 We Missed You!
Monday June 1st (OBX)
Monday June 15th (Chesapeake)
well after the big holiday traffic rush, AND we've taken steps to help keep you safe.
Your safety is our top priority.
We've kept our facility squeaky clean while you've been away. We'll continue to do so, and will be thoroughly sanitizing equipment, doors & bathrooms before and after each class. Our instructors will wear masks at all times, and it is the clients' discretion if they choose to wear a mask.
We are here for our Locals.
For the month of June we will offer in-studio classes Monday-Thursday. We will lives tream our regularly scheduled classes on Fridays & Saturdays to limit the exposure of visitors to our OBX & Chesapeake Locals. Additionally, we are NOT marketing through any tourist channels for walk-in business. We are opening for YOU, our Locals, because without your support we would not be here!
(see info below re NEW Live stream through Mindbody)
We've changed the studio flow of traffic during the transition time between classes.
To reduce the amount of contact between clients, we're asking that our clients wait in their cars before class. The instructor will signal at the front door when you may enter. After class, we ask that you exit through our rear entrance. Weather permitting, we will keep both the front door & rear door open during class times for a constant fresh air flow.
We now have the ability to live stream our
in-studio classes.
For clients who aren't ready to come back into the studio just yet, we're hosting daily live streams of ALL regularly scheduled classes Monday-Saturday to keep you moving from home! You will be able to sign up for the class via Mindbody just as you did before, and indicate that you intend to live stream instead of attend in-studio.
If you feel sick, please stay home.
Working out is not only counterproductive when you're sick, it's also a safety concern right now. To help protect the well-being of our community, we've also instructed our staff to stay home if they have even the slightest of symptoms.
We are monitoring local, state, and federal guidelines as well as using common sense.
We missed getting fit together, but we're committed to our community's health. We'll keep you posted if the situation changes and we intend to play it safe.
THE 1ST 30 MEMBERS THAT CONFIRM THEIR AUTOPAY FOR JUNE WILL RECEIVE A FREE ULTRAFIT 'MAGIC' CIRCLE!
Text
YES to 757.572.3203
to claim this Thank You gift &
confirm your June autopay!
For our Locals that had active memberships
prior to our closure on March 15th:
First Light & Daybreak Memberships:
Monthly auto-pays will resume for the month of June on your regularly scheduled draft date. Once your June auto-pay processes, any unused classes on your account, as of our date of closure, will be added to your June/July class count.

All memberships will be on a month-to-month basis, with only a 30-day notice required to cancel.
Aurora/Unlimited Memberships:
FREE subscription to our On Demand 'At Home' class library

If you had an Aurora Platinum membership (annual), then the remaining months on your contract will resume June 1st.

(please inquire with management for case-by-case details)