Training Progression


We offer a variety of classes to meet a wi

de spectrum of client needs and interests.



Beginner classes such as our introductory class and Reformer Level 1 are an appropriate starting point for new Dawn Pilates students. These beginner classes provide a safe and effective introduction to apparatus and props, while strengthening and lengthening the entire body. With understanding of the introductory Pilates 'Foundation', members can advance through the levels of varying skill and difficulty, as well as incorporate cardio, functional training, suspension and self-care variations of classes into their routine.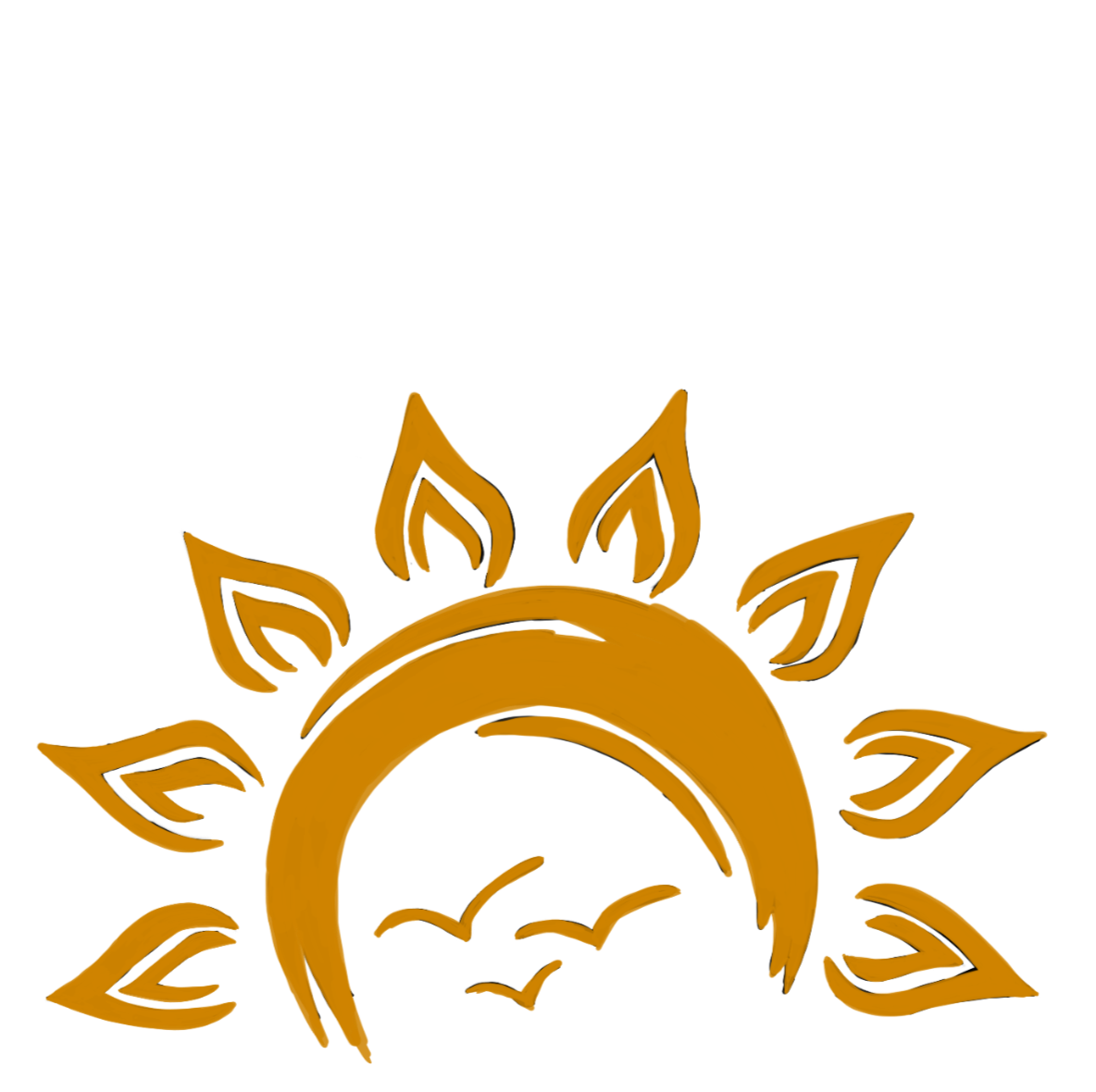 PREREQ: NONE
Programmed with new students in mind, this is a safe yet challenging class option to build a strong foundation for your Pilates practice. With a main focus on mind-to-muscle connection, form, and alignment, your instructors will lead you through your workouts using anatomical cuing, to ensure you are getting the most out of your workout and can progress. This class can be easily modified for those with physical limitations and is great for students of all fitness backgrounds.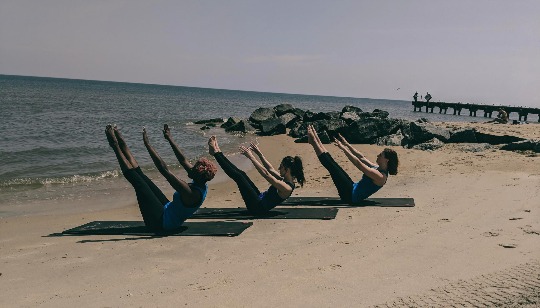 PREREQ: Level 1
Once you have gained a strong foundation, you will be able to build your practice with more compound movements and start to incorporate the use of new equipment, like the Exo Chair. You will be introduced to new challenges, such as unilateral exercises to help balance the body and intermediate variations to further your knowledge of pilates movement . This level has a moderate tempo and focuses on the practice of a seamless class flow.

*Experience in our level 1 Essentil, is recommended.

PREREQ: Level 2
A full body challenge that will test stability and technique with advanced variations and a moderate to fast paced class flow, incorporating faster transitions. Utilizing your new developments, you will be taken to a whole new level of mind-body connection, and experience extended ways to utilize the reformer, exo chair, tower and more.
*Experience in both level 1 Essential and level 2 Intermediateis required in order to advance to Advanced level 3.
PREREQ: Level 3
Proficiency is our most advanced level offered. Perfect for students who have a full understanding of Pilates foundations, developed a strong mind-to-muscle awareness from previous levels, and evolved in their alignment and form. A fast paced class and daring flow, to keep your body conditioned and your powerhouse strong.


*Level 4 proficiency requires at minimum, 3 months experience in our level 3 Advanced, or approval from an instructor. This level is not recommended for students with physical limitations.

Try Dawn Pilates with a Free, No-Pressure Introductory Class
The perfect opportunity to tour our studio, meet our staff, and try a complimentary 30-minute workout! This is a great chance to learn more about what Pilates is and how it can help YOU! Our certified instructors will walk you through different pieces of the equipment, and the fundamentals of Pilates, to give you our best idea of what you can expect out of Dawn Pilates Studio!

Private Training
Book a one-on-one session with one of our comprehensively certified Pilates instructors. Great for students who need accountability and want to set and achieve individual fitness goals, or especially those who may have physical conditions/ limitations to start getting back to a balanced life and learn modifications to be carried into a group setting. You will also have the chance to experience top-of-the-line apparatus, such as the Cadillac and ladder barrel, that is not offered in a group atmosphere.
Reformer Levels 1, 2, 3, 4: Full-body, Reformer-Based Pilates:
The Universal Reformer is the most recognizable piece of Pilates apparatus! Join Dawn Pilates staff in a safe and welcoming environment where you will learn Pre-Pilates Fundamentals and Level 1 Reformer exercises that will challenge and prepare your body for more challenging classes at our studio. We recommend all participants take a minimum of 3 standard Pilates classes (Reformer 1, Mat & Tower 1, and Full Studio 1) before trying our other Level 1 classes like TReXo, TRX & Barre, or TRX and BOSU H.I.T.
Dawn Pilates Studios caters to those wanting an authentic Classical Pilates experience, a fitness-based class experience, or a combination of the two.
TRX & Bosu HIT: Levels 1, 2 , 3, & 4
Level 1 High intensity interval training like you have never seen! Enjoy a hybrid of traditional fitness, while also incorporating our Pilates practices. You will be lead through intensity bursts, followed by rests, which trains your body to recover more quickly from exertion. Class will include props and/ or weights. Come prepared to burn some calories.
*This class is recommended for students with some Pilates experience and those who are already moderately active
Cardio Jumpbord 1, 2, 3, 4
Our Cardio Jumpboard classes start off at Intermediate Level, meaning we recommend 10 or more Pilates classes prior to signing up for this class. It's important to know how the Reformer works and to have the endurance to focus while being challenged. Please try out Reformer 1, Mat & Tower 1, and Full Studio classes prior to signing up.
*Recommended for those already familiar with basic Pilates and already moderately active.

Full Studio: 1, 2, 3, 4
Full Studio is a class where the participants get to utilize 3 pieces of Pilates equipment in each class. The teacher will plan a flow using 3 of the following out of Chair, Reformer, Mat and Tower and will challenge and invigorate the body.
Reformer & TowerLevels 1, 2, 3, 4
Reformer-based class that adds in work on the Tower. Perfect way to gain endurance and prepare the body for Mat & Tower class! Level 1 is taught at a Deliberate pace and covers Essentials; Level 2 is Moderate pace and covers Progressions; Level 3 is Accelerated pace and covers Advanced work; and Level 4 is Mastery.
Dawn Pilates TREXO Levels 1, 2, 3
Put your body to the test in this gravity defying, suspension workout that utilizes your own body weight, to challenge your balance, coordination, and mobility. Feel your core engage like never before, or as we say "embrace the shake!"
Our "All Levels" class is best suited for Level 1+ students without serious contraindications and is not suited for rehab clients, clients with pacemakers, pregnant clients, or anyone with a medical condition or who needs more assistance.
Class utilizes TRX and EXO (Wunda/Low) Chair.
 TRX & BARRE Levels 1, 2
TRX and Barre Classes at Dawn Pilates Studios are here to challenge those wanting to cross-train with other sports/activities or just throw a challenge into your typical routine of Classical Pilates. This workout is not Pilates-based, but we pull from our Pilates principles of breath, centering, precision and control in every class! TRX Suspension Trainers were created by a former Navy Seal to keep you fit wherever you may be, and Barre workouts take ballet principles and control and blend them with fitness. The combination is definitely going to have your body changing in no time!
Although many studios offer TRX and/or Barre classes, you won't often be taking those classes with Instructors with more than just a weekend's worth of training. Come join our safe and challenging classes and leave with a healthy sweat!
- The Essentials. Lays a solid foundation and is safe for most people without serious contraindications. You can stay in this Level long-term, don't feel pressured to jump to Level 2.
Level 2- Intermediate - You've got the Essentials, now let's challenge them! Minimum of 3 Level 1 TRX-based classes at DPS or Instructor Approval. Don't rush the process!- Intermediate/Advanced - About 3-6 months of Levels 1 and 2. Level 4- Advanced - 6-12 Months of Levels 1, 2, and 3.
*This class moves at a moderate to fast pace and includes long periods of standing/holding exercises.
PILATES CHAIR 1, 2
Joseph Pilates created the Chair so that people in tiny NYC apartments could own and work out on his apparatus. The Chair is one of the smallest pieces of Pilates equipment, but don't let it's size fool you! Your whole body will be safely challenged!
Unless a class level is noted (1, 2, 3, etc), the Pilates Chair class is an All Levels welcomed class. Students must have taken a minimum of 3 Reformer 1 classes in order to come to Pilates Chair class, and Pilates Chair class is a great compliment to our TReXo Class!
Mat & Tower Levels 1, 2
Tower Classes of all levels will include Classical Pilates Mat and Tower/Half Cadillac exercises, appropriate to Level.
Level 1 - The Essentials - learn the fundamentals and beginner exercises on the Mat as well as all the beginner level exercises on the Tower. Safe for all levels. A minimum of 5 classes and/or Instructor Permission needed before progressing to Level 2.
Level 2 - Intermediate - Builds on the strong foundation gained in Level 1. Advanced Beginner and Intermediate Mat Pilates order is taught, along with more complex exercises on the Tower. 3-6 months of classes or Instructor permission needed before advancing.
Level 3 - Intermediate/Advanced - Intermediate and Advanced Mat exercises are taught, with less modification and more flow. More emphasis is placed on student memorization and fitness. Instructor permission required before advancing.
Level 4 - Advanced - Full Advanced Mat order, plus Advanced exercises on the Tower. 12 months of Pilates practice is generally the minimum requirement, plus Instructor permission.
Instructor Certification
Instructor Certification Courses will be offered twice a month, consisting of two six-hour days of instruction and practice. This course will provide the necessary certifications for initial instruction, as well as required continuing education for working instructors. These courses will encourage dynamic concept development, client wellness, and peer collaboration pertaining to body-weight training and certification.